INTERNATIONAL TRAINING CENTER
7 KINDS OF EYEBROW SHADING
Sign up for our master class to get answers to all your questions about permanent eyebrow makeup, learn new life hacks, learn from the experience of professionals, find out what eyebrow shading is and how it happens!
FOR WHOM MASTER CLASS "7 KINDS OF EYEBROW SHADING "?
Have you passed the Basic course of permanent make-up, would you like to rise works' quality to earn more?
Eyebrows' PM is the most demanded procedure among clients. According to it your professionalism be judged. Learn to make ideal eyebrows for the most demanding client and find inspiration for really beautiful works creation.
COURSE PRICE IS
OUR TRAINING ADVANTAGES
3 model for working

Certificate after training

20 years of practically experience

Classroom Materials for a present

Possibility of payment on credit

Online training for nonresidents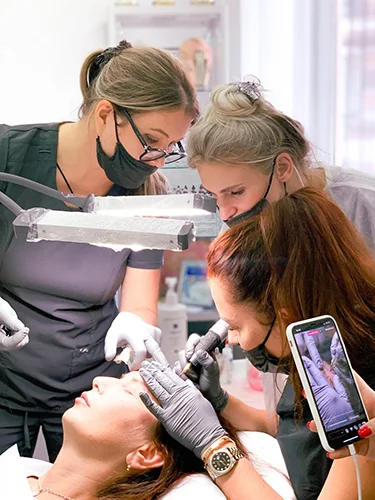 MASTER CLASS PROGRAM
THEORY 2 HOURS
• 8 main conditions of quality eyebrows shading
• 8 mistakes During eyebrows shading
• 4 ways of getting transparent in the work
• The Basic principle of sketch drawing and eyebrows symmetry. Right sketch form on the Base of face form.
• 6 ways of keeping sketch During the work.
• Specification of making each of 7 techniques with schemes of pigments styling
• Needle use recommendation and work samples
• Medical aspects of procedure.
• Specification of eyebrow area anesthesia
• Material market overview (needles, apparatus, pigments).
7 TYPES OF EYEBROWS SHADING
• Ordered chaos
• Pastel
• Sputtering
• Lace
• Dotwork (pixels)
• Ombre
• Classic
LATEX PRACTICE 2-3 HOURS
• Hand standing for each technique.
• Detailed working off of all 7 techniques on training Material.
PRACTICE ON MODEL – 8 – 9 HOURS
• Practical working off on 3 models. Sketch drawing. Colour matching. Technical styling.
• Technical combination in the frames of one work for getting ideal result.
• Round table with the discussing of mistakes and answers on the question.
Practical skills are worked off on your apparatus at once to use your getting skills in the work.
COURSE PRICE IS
MASTER CLASS AUTHOR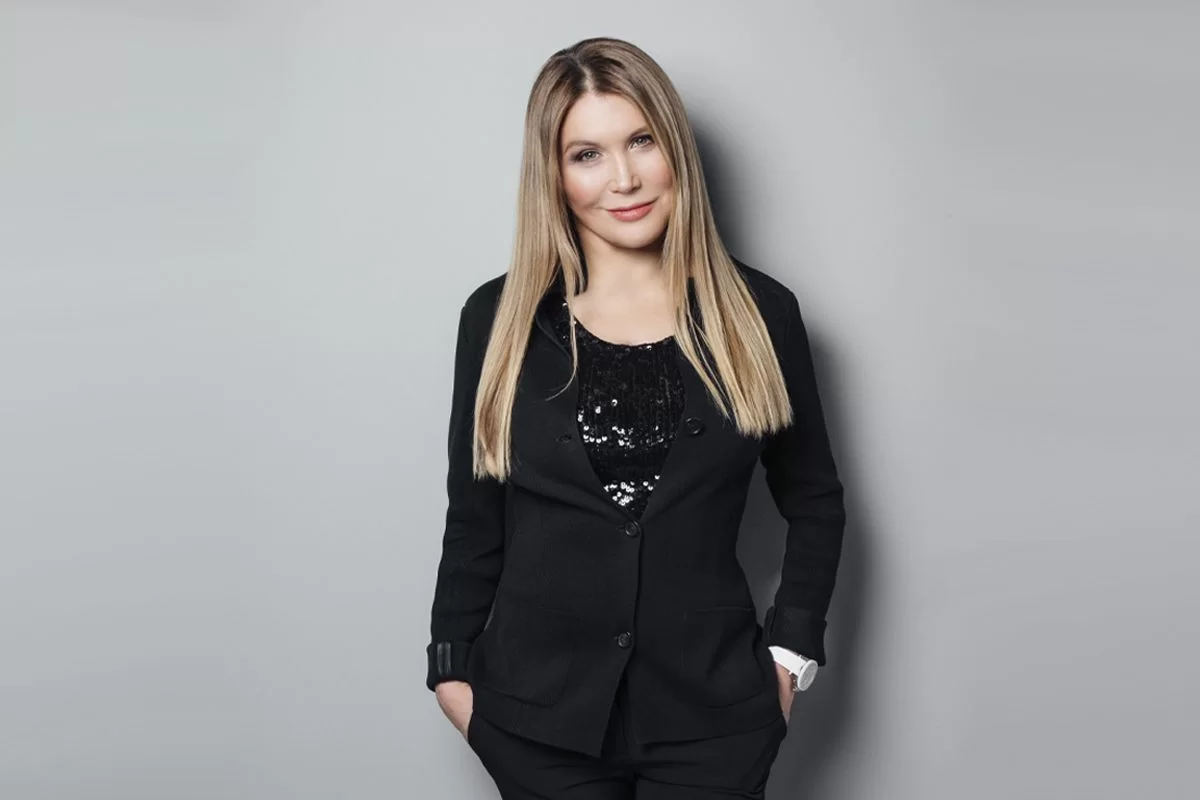 VICTORIA TOMASHIVSKAYA
An international-class expert in permanent make-up and dermopigmentation with more than 25 years' experience.
Psychologist.
Head of her own Training Centre for permanent make-up training. The author of the training methods of the centre.
Author of a patented technique for the introduction of pigment to correct skin with various degrees of damage.
Author of a patented technique Pastel.
Author of a patented algorithm for the removal of pigment injected under a patient's skin using chemical removers.
Author of a patented algorithm for the correction of scars in order to change their internal structure by means of hardware techniques, collagen complex and dermopigmentation procedures.
Founder of the Yourwings brand.
Frequent lecturer for certified courses in cosmetology for doctors at the Galaktika Institute of Beauty and the Pavlov State Medical University
Author of numerous articles on permanent make-up.
Organizer and speaker at international сongresses. A member of the jury of championships in permanent make-up.
Founder of the Association of the Masters of Permanent Make-up of Charitable Assistance in Aesthetic Reconstruction of Cosmetic Defects – BELIEF.
WHY CHOOSE US
01

UNLIMITED STUDENT SUPPORT CHAT

After training you are the participant of unlimited closed students and teachers chat. In the chat you'll be able to get feedback by your works photos and the answers on any question in your work from experienced teachers and colleagues.

02

FULL PROVISION

On the Master class You must take only uniform, apparatus you used to work with and good mood! All printed, Basic consumables, and also models for practical working off are provided by Victoria Tomashivskaya Training centre.

03

CERTIFICATE

After training you'll get the certificate, that is valued all over the world. Victoria Tomashivskaya training centre has educational license.
04

ONLINE TRAINING

If you can't Come to our training center, we'll have online Master class on the Zoom platform. There is no practical part in the online programme. You 'll be able to work off your skills by yourself and send the photos of works for checking

05

AUTHOR METHOD

All courses are worked out by expert trainer of International level Victoria Tomashivskaya. The lessons are held by certified teachers of International level in mini groups (2-4 persons)

06

ACCOMMODATION OF STUDENTS – NONRESIDENTS

If you want to concentrate on the event, not distracting on everyday questions, we'll help with accommodation of students nonresidents in cosy apartments in the heart of Saint Petersburg!
COURSE PRICE IS
TO SIGH UP, FILL THE FORM IN
Buy after registration
Please note that the recorded video courses are intended as refresher courses for existing permanent make-up artists. To purchase the course you need to register and upload your certificate for the basic permanent make-up course.
If you have questions, please call on tel. 8-911-155-61-10.
Already have an account?
Log in
to your account to buy access to the course.