FOR WHOM THE PRACTICAL COURSE "RELOADED"
We invite on the course RELOADING everybody Who has not got enough practical skills after Basic course or other master classes, not depending on where and how long ago you learned. Reload on full, we promise a powerful pumping of skills. Classes are in mini group of weekend (on Saturday and Sunday) that's why you can easily combine training with your work not making clients to wait long.
THE COST OF THE COURSE
ADVANTAGES OF TRAINING WITH US

12 models for your portfolio

Training certificate

20 years of practical experience

training Material for the present

Possibility of payment on the credit

Online training for nonresidents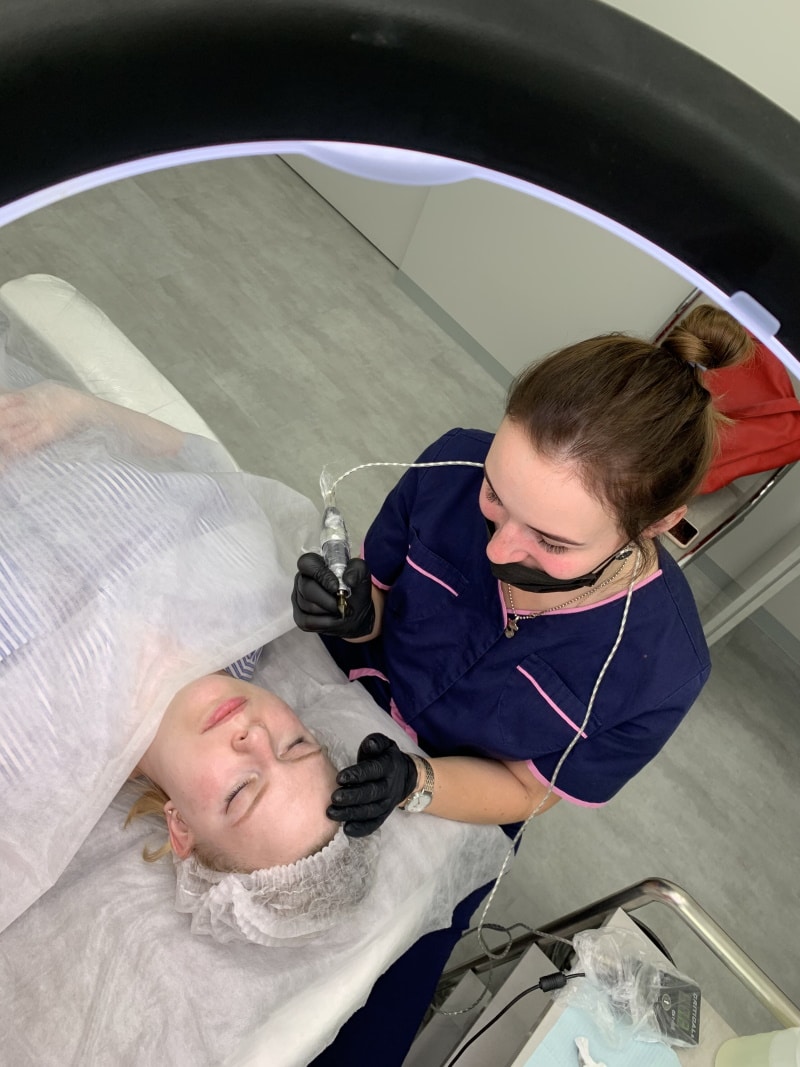 WHY DO THEY COME ON RELOADING MORE OFTEN?
– To get rid of fear, to rise confidence in skills.
– To work on the skills of working with apparatus (hand standing, movement working on, insertion of the cartridge).
– Practice different spraying techniques, including when fixing old work.
– Get practice of working with different phototypes of clients.
– Practice skills on models of different ages.
– Master the variations of using different needles in work (one, three and larger bundles).
– Get experience of working with clients of different ages.
– To fix the algorithm of the permanent make-up procedure.
– Pick up in practice universal mixes for further work.
– Build a large and beautiful portfolio.
THE COURSE CONTAINS NO THEORY! ONLY STUDENTS WHO HAVE COMPLETED BASIC TRAINING ARE ALLOWED TO STUDY. PRACTICAL SKILLS ARE PRACTICED ON YOUR MACHINE SO THAT YOU CAN IMMEDIATELY APPLY THE ACQUIRED SKILLS IN YOUR WORK.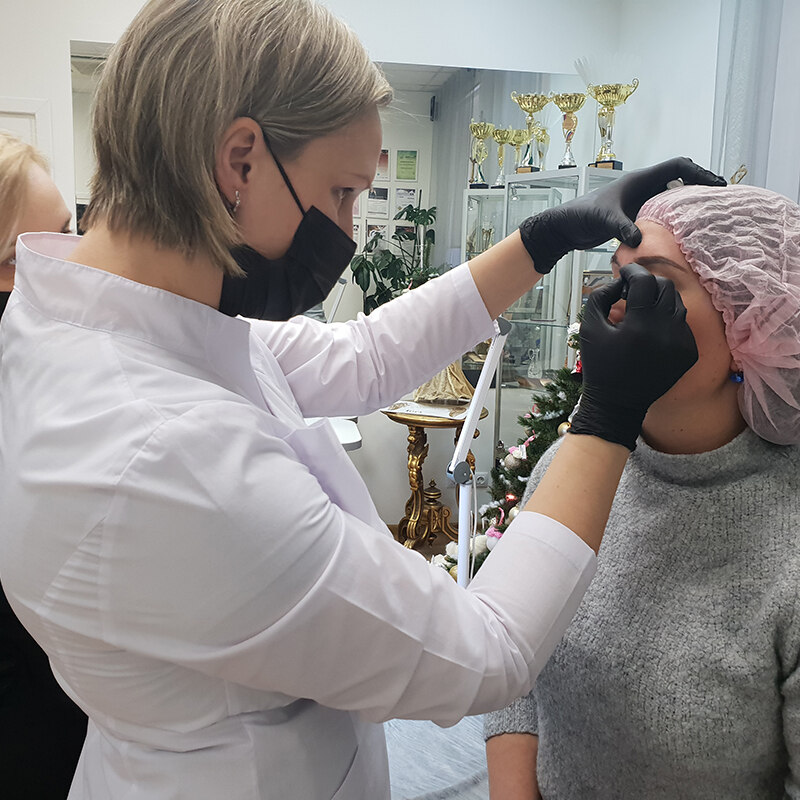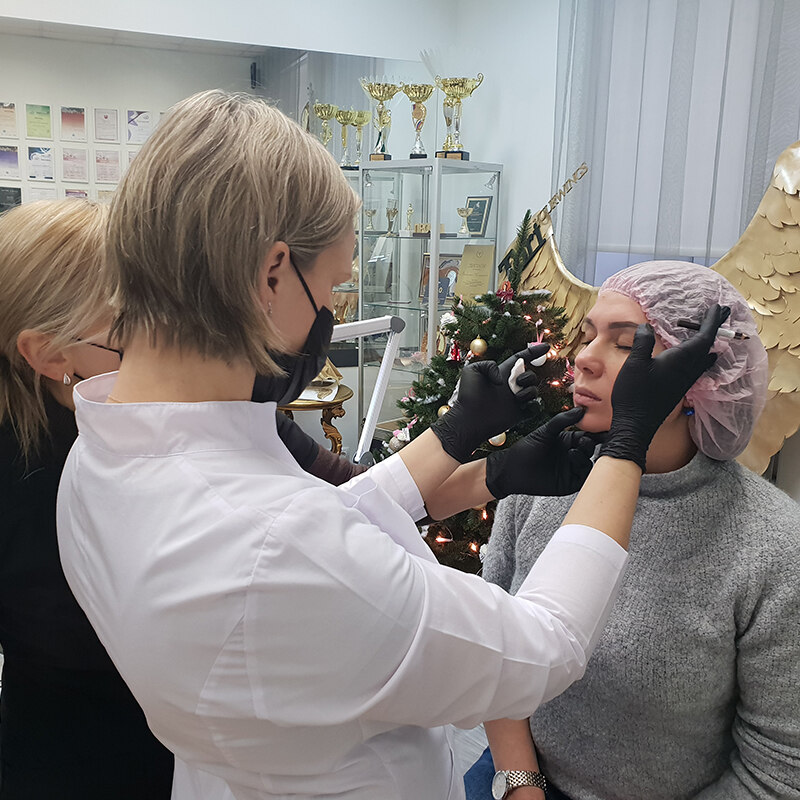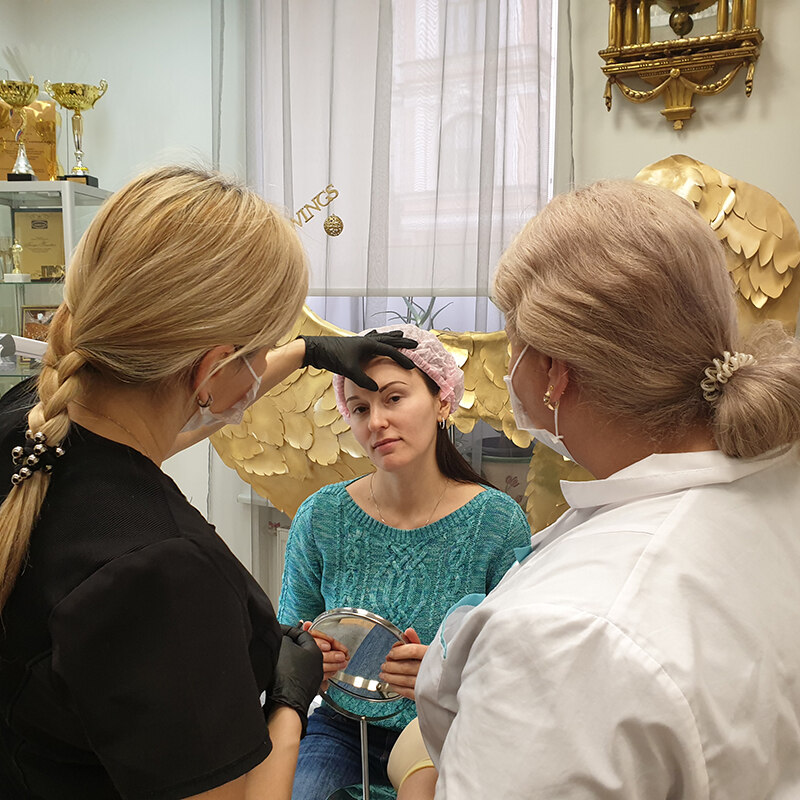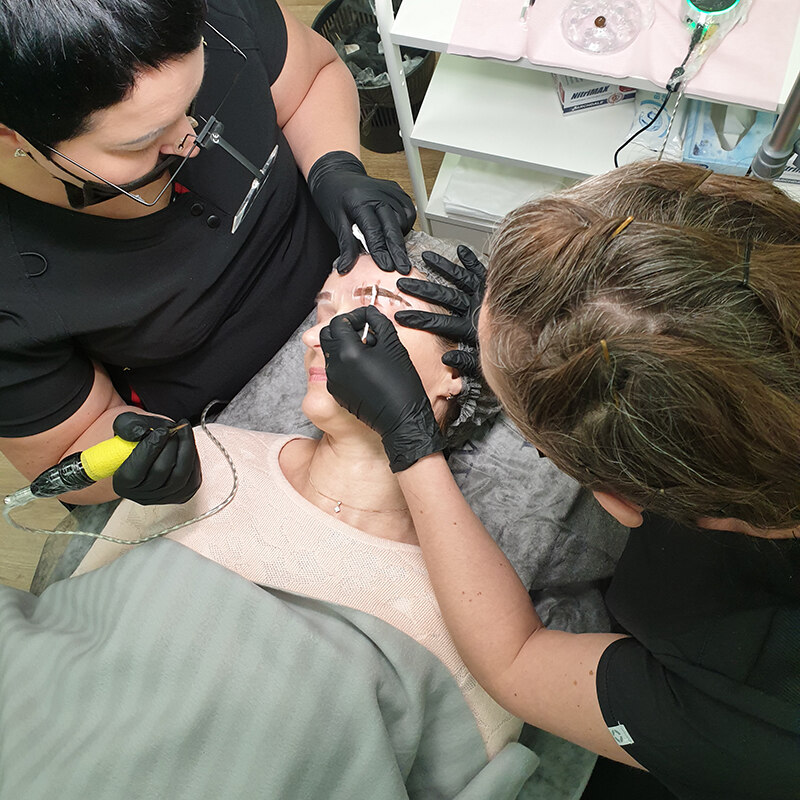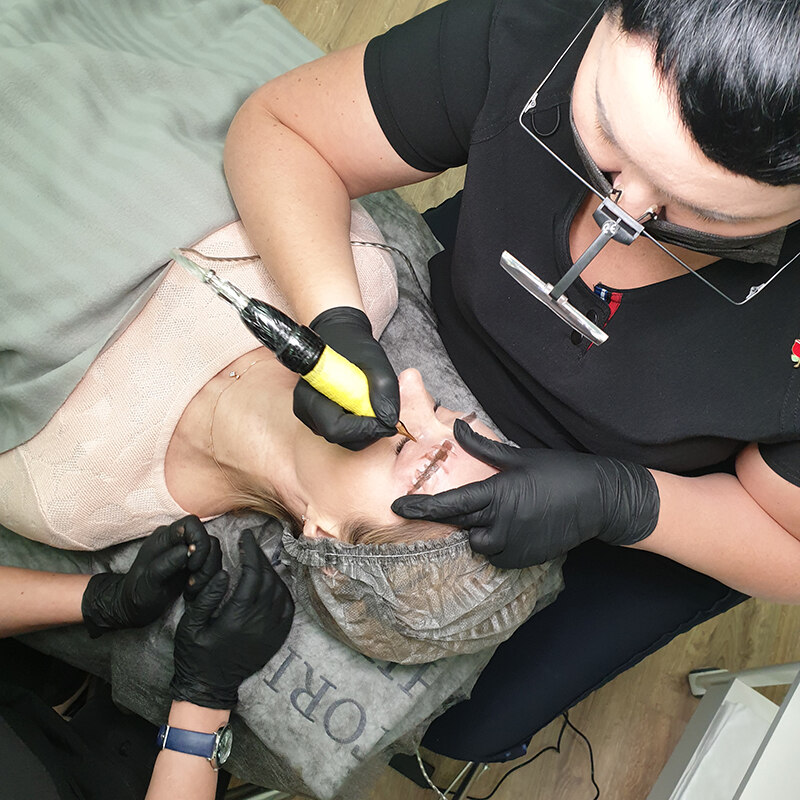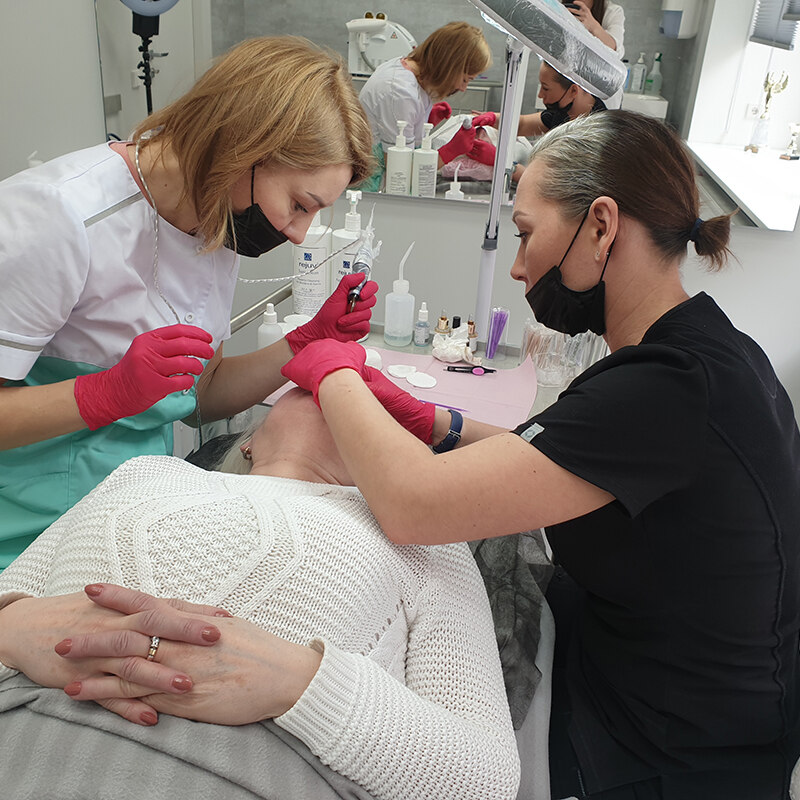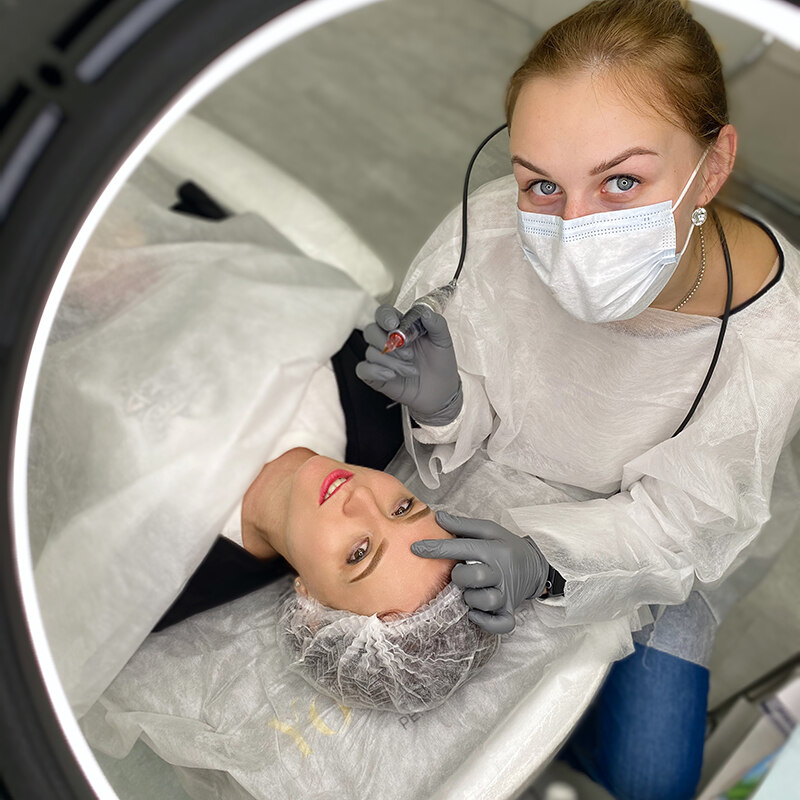 THE COST OF THE COURSE
TEACHER OF THE COURSE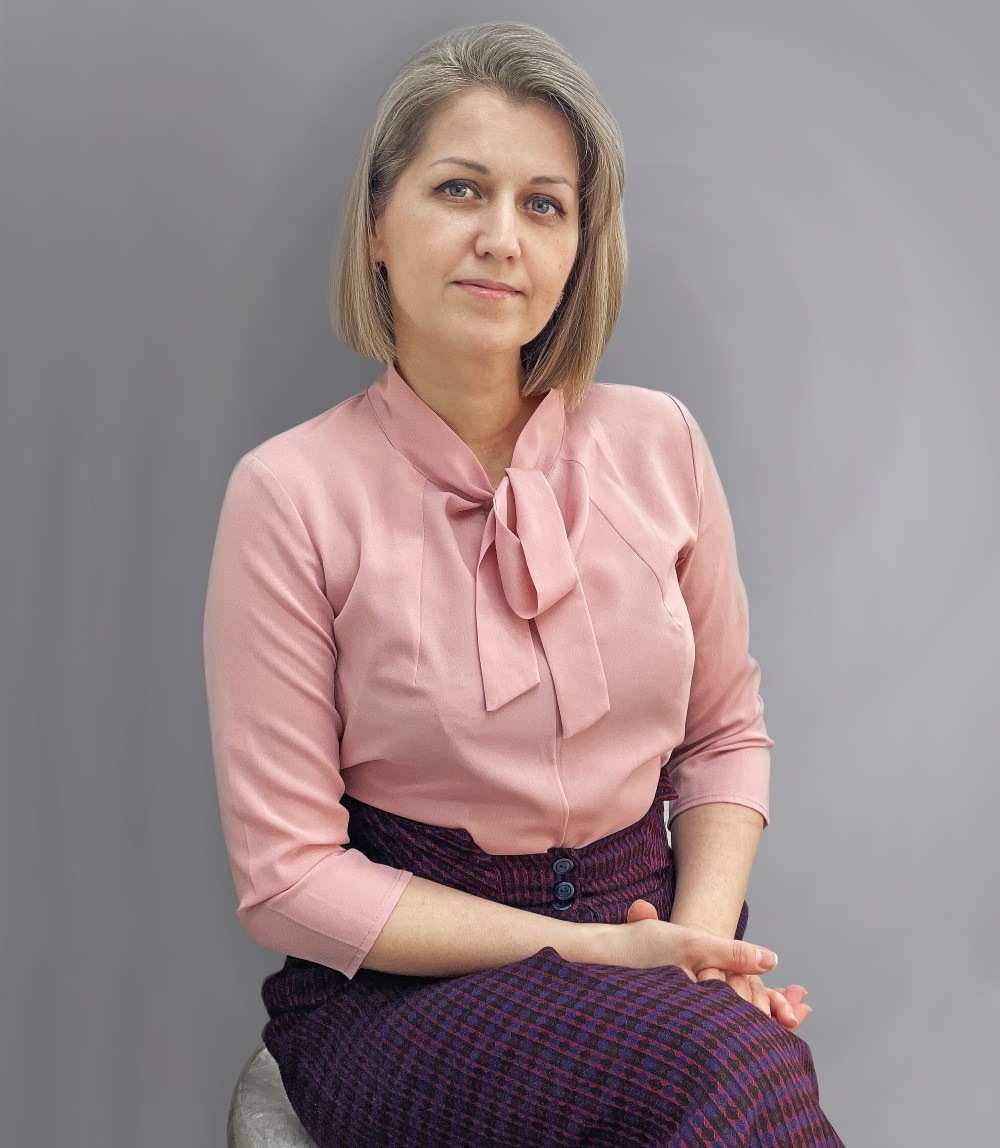 LUDMILA PETINA
• Training centre coach, teaching on Victoria Tomashivskaya author method.
• Teaching experience is 8 years.
• Permanent make-up master with Medical education, psychologist, cosmetologist.
• Multiple participant and winner of Russia Open championship on permanent make-up.
STUDENTS FEEDBACKS
WHY ARE WE CHOSEN
01

UNLIMITED SUPPORTIVE STUDENTS CHAT

After training you'll become an unlimited Participant of students and tearchers close chat. In chat you'll get feedbacks on your works photos and answers from teachers and experienced collegues at any question.

02

FULL PROVISION

To the course you need to get only a uniform, apparatus you get used to work on and good mood! All basic consumables, as well as models for practical training are provided by the Victoria Tomashivskaya Training Center.

03

OBTAINING A CERTIFICATE

After training you'll get a certificate which is appreciated all over the world Victoria Tomashivskaya Training Centre has an educational lisence.
04

ONLINE TRAINING

If you can't Come to the training centre, we'll hold online Master class on the ZOOM platform or represrnt the record in Telegram. Online programm only includes practical part demonstration. You can work out acquired knowledge by yourself and send the photos to check.

05

AUTHOR METHOD

All courses are developed by an expert trainer of international level Victoria Tomashivskaya. Certified teachers of International level get the classes in mini groups (2-4 people)

06

ACCOMODATION OF STUDENTS – NONRESIDENTS

If you want to concentrait on the event, not distracting on everyday questions, we'll help with accomodation of students nonresidents in cosy apartments in the heart of Saint Petersburg!
THE COST OF THE COURSE
TO SIGH UP, FILL THE FORM IN
By clicking on the button you consent to the processing of your personal data and agree
to the offer, rules and privacy policy.
You can get a loan!
For getting Credit on the training log in your Email and phone number below. You'll get the decision by the SMS up to 2 minute. The contract can be sighned up with the SMS or on the meetings with the teacher.